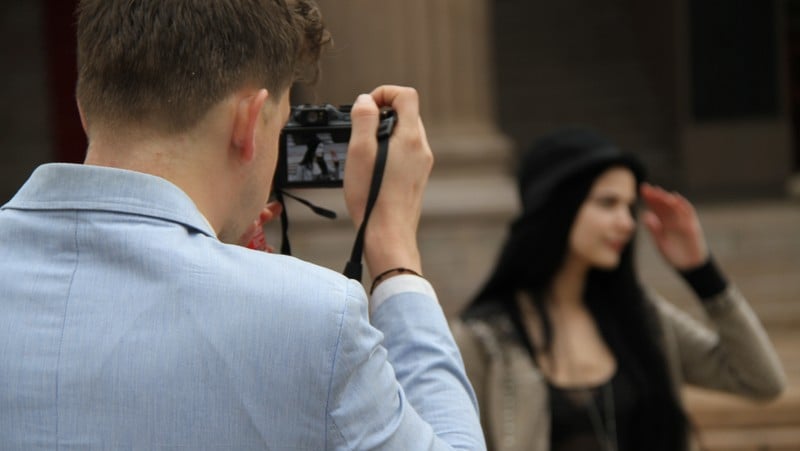 I'm on
Facehunter
! Check out Yvan's beautiful pictures
here
! These past couple of days have been kind of awesome. Not only did I get to meet the famous
Yvan Rodic
and have coffee with him, but I socialized -
two
days in a row. That's a new record!
No, not really - but you get my point!
Yvan was kind enough to invite me to tag along with him and Ingrid of
The Showmanship
yesterday, and though I'm awfully shy, quiet, awkward, whatnot - I really enjoyed just hanging out, listening to his stories and drinking coffee.
Oh, and the funniest thing:
NRK
did an interview with Yvan while he was shooting me; so now there are pictures of him taking pictures of me on the interwebs. Check out the article
here
, if you want. It's in Norwegian (Nynorsk).
Picture by Maren Kvamme Hagen (NRK.no)